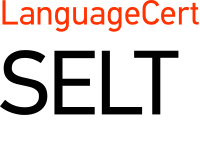 Promo Code:
EB93A5
-10%
For people who are applying for a UK Visa for residence, employment or education in the United Kingdom, it is necessary to prove their English proficiency with a SELT exam (Secure English Language Test). LanguageCert offers SELT exams approved by the British Foreign and Commonwealth Office, that can be taken all over the world, covering all UK Visa requirements.
The Exams are taken in our approved Test Centres all around the world. You can register for your exam online on the LanguageCert website dedicated to SELT registration where you will choose the level of the exam you need and the Test Center where you will take the exam. By using our Promo Code you will get a discount on your exam fee!
The results of LanguageCert SELT correspond with CEFR levels (A1-C2). The Candidates take exams in two (Speaking and Listening) or four (Reading, Listening, Writing and Speaking) language skills depending on the type of Visa they are applying for.
LanguageCert SELT exams include:
LanguageCert SELT (Speaking and Listening) – a set of two language exams available from A1 to B1
LanguageCert SELT (Listening, Reading, Writing, Speaking) – a set of two language exams available from B1, B2, C1, C2.
For more information on which type of SELT exam is right for your UK Visa, please visit this site.
By using our LanguageCert SELT promo code EB93A5 you get a 10% discount for a SELT exam of your choice.